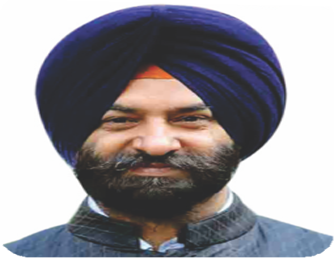 WAHEGUU JI KA KHALSA, WAHEGURU JI KI FATEH!!
"The Creator is Within Each And Every Heart" – Sri Guru Granth Sahib Ji
Delhi  Sikh  Gurudwara  Management  Committee  is  committed  for  the  prosperity  of  the  society as envisaged in Sri Guru Granth Sahib Ji. We aspire for all round development of our youth. DSGMC provides quality education in our colleges/institutes along with religious and social activities.
Guru Nanak Institute of Management is one of the premier Management & IT Institute of Delhi Sikh Gurudwara Management Committee. We have lots of expectations from this Institute and are sure that this institute will fulfill our dreams. Along with quality education, students also get ethical values. The environment is very conducive with experienced and dedicated faculty & staff.
I hereby assure all the aspirants-who have chosen this institute to pursue their Management/IT studies-that the institute will surely come up to their expectations.
I congratulate the governing body of the institute, Director, Faculty and Administration staff for contributing in the progress of this institute.
S. Manjinder Singh Sirsa
President -DSGMC