INFRASTRUCTURE
Modern Amenities
At GNIM we offer the ultra modern amenities such as Wi-Fi campus fully furnished classrooms, auditoriums, computer facility and well stocked library.
Classrooms 
In an institute, classroom provides conducive atmosphere for focused discussion. Keeping in mind this fact, at GNIM the classrooms have been designed to bring together analysis and action with well equipped facilities along with air-conditioning. Each classroom is equipped with a LCD Projector for interactive session.
Computer Lab
Guru Nanak Institute of Management has very dynamic and High-Tech Labs. Total 242 Core i3, Dual Core, Core2Duo workstations are there in the Institute. There are mainly four labs in the Institute. They are Main Lab, Research Lab, Linux Lab and Digital Lab. Various Digital Trainers and Digital Equipments are there in Digital Lab. There are about 28 Printers which includes LaserJet, DeskJet, Color LaserJet Printers and Scanner in the Institute. The Labs are fully Air-Conditioned and Wi-Fi-enabled. The computer Lab has several sections. Each of these sections offers different software applications for support of the Programming Areas across the Campus such as Standard Applications, Internet Applications, Programming and Art Design Applications, Software Development Applications, Research Works Oriented Applications etc.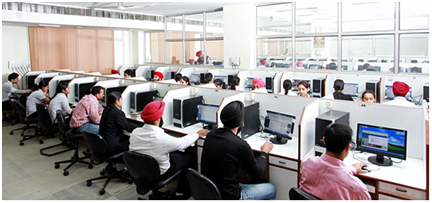 Library
GNIM has vast collection of 23280 latest book, both international and national out of which 13871 books are related with the management course, 1369 books related to B.Com Course and 8040 books are for IT course. It has subscription to various national and international journals in print besides a larger number of e-journals available to the students all over the campus. It has also a vast collection of magazine related to business, media, political issues etc. which really contributes in the enhancement of knowledge for the students of GNIM and also makes them aware about the contemporary issues. In the library the various video cassettes related to AIMA are also available which mainly provide the guidelines to the students to gain an experience of corporate world .E-Resource facility like DELNET,NDL (National Digital Library) is provided through online resource centre of library . The institute is also providing Book-Bank Facility for MCA & B.Com Course.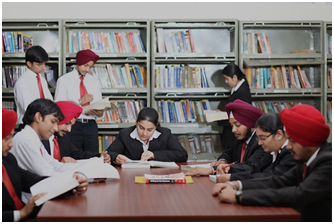 Cafeteria
The campus has modern cafeteria which caters to student taste and pocket equally. It is not only provides a comfortable environment but also provide a place for their relaxation and relief from their hectic schedule. This place equally linked with faculty and staff.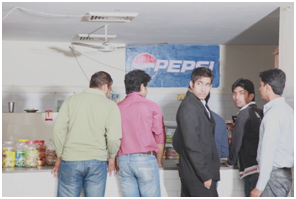 Common Room
The Institute has Table Tennis Court, Carom Board and few Chess sets to give an opportunity for the recreational activities to the students. Girls and boys have separate common rooms.
Medical
Beside the handy first aid facility, the institute has a Medical Room and an experienced doctor in campus twice a week in addition to being available on call round the clock. Institute has tie-up with a hospital for medical cover.

Photocopying
Photocopying facility is available on the campus in the main building. It provides an invaluable service to the students at reasonable prices.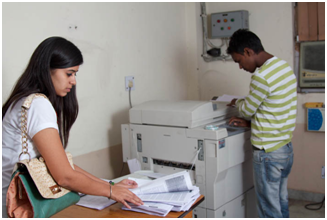 Seminar Hall
The seminar hall is an ultramodern and well equipped with the state of art audiovisual and presentation tools to facilitate the interactive session with the experts and the corporate world, with the students and the faculty.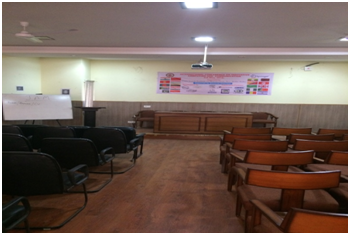 Auditorium
The college has a fully air conditioned auditorium with a seating capacity of 500 persons. It has modern facilities like surround sound system which caters to variety of in-house programmes. Like cultural fest, seminars, guest lectures, conference.
Spirituality
GNIM has Gurudwara Sahib at First floor to inculcate spiritual and religious teaching amongst the students and staff.
Time to time Gurupurab and various other ceremonies are celebrated.
 Bank Facility
Guru Nanak Institute of Management has a tie up with Punjab & Sind Bank for educational loan facility