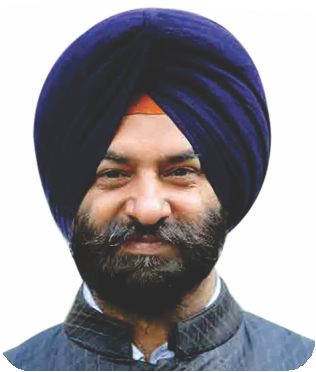 WAHEGURU JI KA KHALSA, WAHEGURU JI KI FATEH!!
"Those who walk on the path of truth shall be praised throughout the world"  – Sri Guru Granth Sahib Ji
The changing scenario of information, business and economic structure demands deeper insight into innovative management practices across the organizations. To survive in this exciting and challenging new business world, we need to adopt innovative strategies that incorporate the best global practices. The global business environment has led to increased competition, where only those organizations which can think and innovate by understanding the dynamics of changing market scenario will survive. The focus of organizations has shifted to talent management. In such a changing scenario, there is always a requirement for highly qualified professional who can fit into it form the professional perspective GNIM, in its endeavor, combines the theoretical and practical knowledge to meet the requirements of business sector.
I congratulate the governing body of the institute, Director General, Director, Faculty and Administration staff for contributing in the progress of this institute.
Manjinder Singh Sirsa
General Secretary -DSGMC